PLEASE JOIN US AS WE WALK FOR LOVE TO SUPPORT SHRINERS HOSPITALS FOR CHILDREN
Through supporters like you, Shriners Hospitals for Children® has been able to provide life-changing care to kids for 95 years. By walking with us, you can do your part to send Love to the rescue®.

"Strong Legs Run So That Weak Legs May Walk"
Start off your day at the Shrine Bowl by participating in the Walk for LOVE! The Kansas Shrine Bowl will be offering a one-mile fun walk.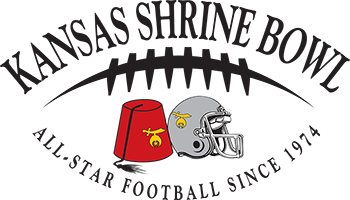 When:
Sunday, July 29, 2018
7:30 a.m. – Walk registration/check-in begins

8 a.m. – Walk for LOVE begins

Where:
BG Products Veterans Stadium 392 SW Haverhall Rd, El Dorado, KS 67042

Cost:
$25 – INDIVIDUAL RATE includes Walk registration and t-shirt.
Children ages 10 and under may participate for FREE; t-shirt not included.
All Shriners Hospitals for Children patients (current and former) will receive a specially designed t-shirt for free.
Additional Information:
For more information, please email ksbsecretary@outlook.com.
For patient registration inquiries, please contact Sarah at 800-530-5524.
Virtual Walker:
Can't be there for the Walk? Click here to raise funds for Walk for LOVE and Shriners Hospitals for Children. Be sure to select SHC — St. Louis when starting your fundraising page.