Help Shriners Hospitals for Children® improve the lives of children every day through innovative pediatric specialty care, world-class research and outstanding medical education. Our health care system provides advanced care for children with orthopaedic conditions, burns, spinal cord injuries, and cleft lip and palate.
Shriners Hospitals for Children is a 501(c)(3) nonprofit organization, and relies on the generosity of donors. Our campaigns have done some pretty amazing things to provide hope and healing to the patients and families who come to us.
Fundraising is EASY
As ours kids say, it's "EASY, PEEZY, LEMON, SQUEEZY"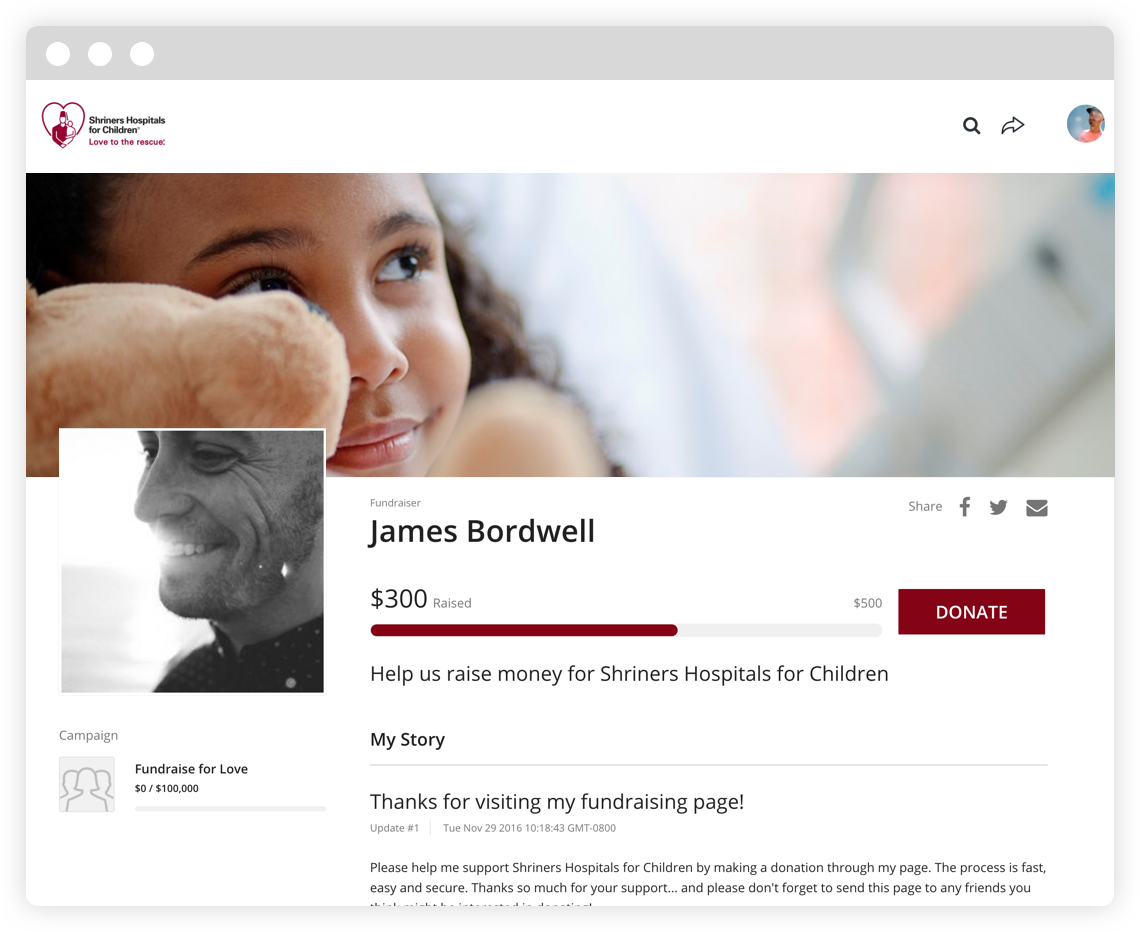 Start the Love
Start your campaign today and change a child's life
It only takes a minute to set up a campaign. Choose the hospital you would like to fundraise for. Decide on WHAT to fundraise for. Pick a name. Pick a photo. And BAM! Just like that, you'll be ready to start raising money for Shriners Hospitals for Children.

Build the Love
Doing things as a team is way more fun.
Raise more donations by joining forces with others. Start your own or join an already existing team.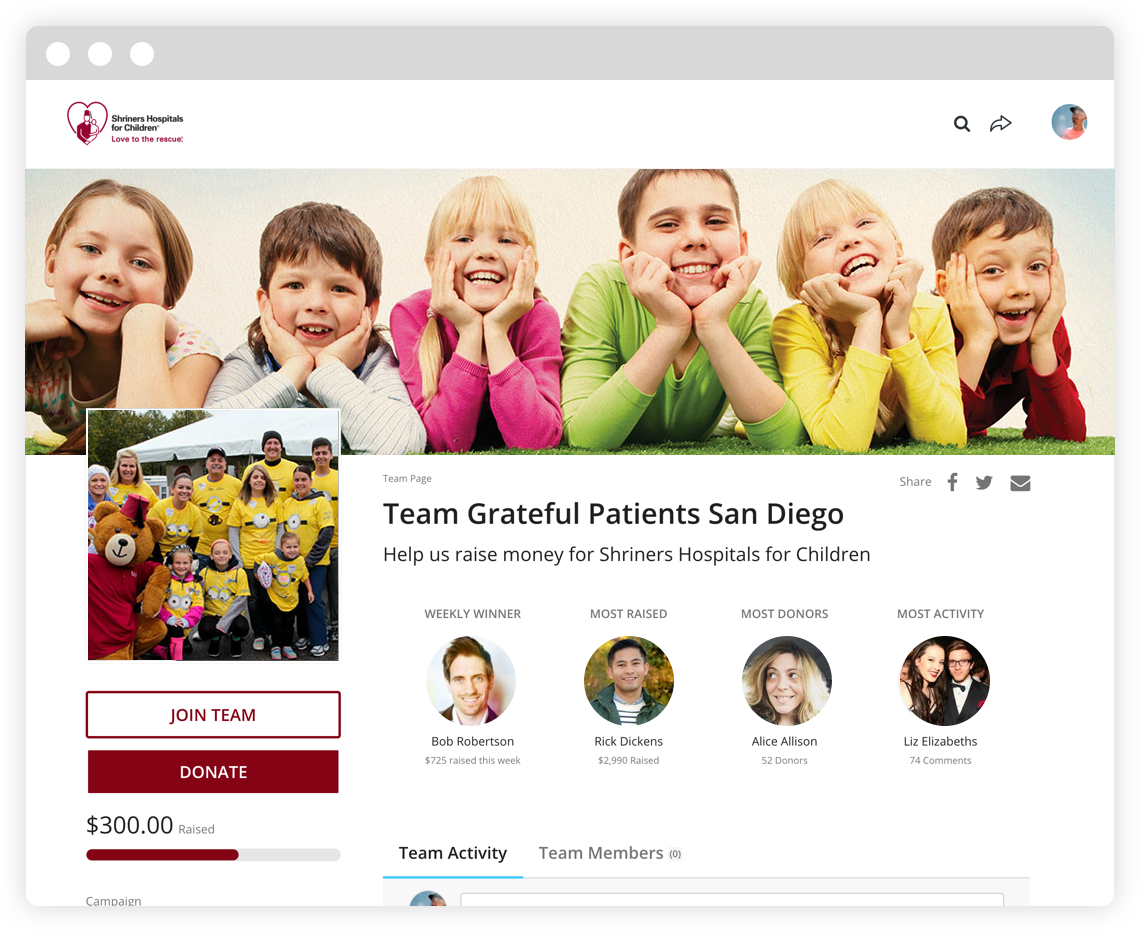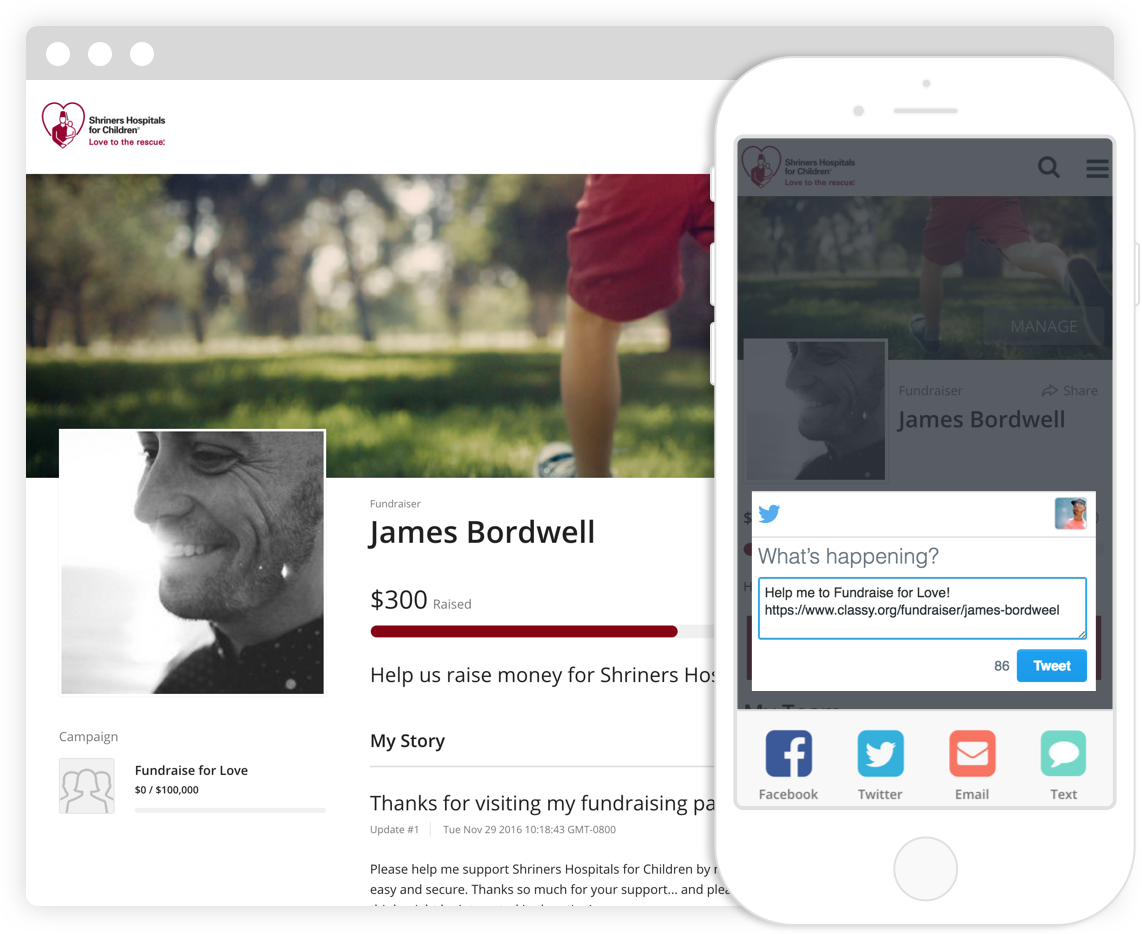 Share the Love
Once your campaign is set up, tell everyone about it.
The more people you tell, the quicker you'll reach your goal. Then once you've shared your campaign with all your friends and family, watch how your fundraising efforts will change the lives of children every day.