Cleft Care Means New Smiles for Terilyn and Evan
Story Summary
When prenatal tests showed April and Michael that their second child, Evan, would be born with a cleft lip and palate, they knew exactly what to do.
They would take Evan to Shriners Children's™ Chicago – the same place their daughter Terilyn was receiving care for the same condition. Thanks to donors' gifts, Shriners Children's Chicago offers patients like Evan and Terilyn specialty care regardless of their family's ability to pay.
Medical Specialists Team Up for Maximum Impact
Evan underwent four surgeries in 2018 to repair his palate, lips and nose, as well as tubes for his ears. Since then, a team of specialists including plastic surgeons, speech pathologists, psychologists, audiologists, dental and orthodontic professionals, ENT physicians, and nurse practitioners have been working with Evan to help him thrive.
"We thought Terilyn's surgery was amazing and she looks beautiful, but Evan's work was like perfection. Even the two little marks on his lip. They are his 'trademark.' We tell him that's the special little stamp you're going to have for life." – April, Evan's Mom
Speech pathologists are helping Evan overcome challenges eating solid foods. He's also receiving weekly therapy in-home for his sensory feeding issues. April says he is doing well and "continues to progress." For Terilyn, a bone graft surgery is on the horizon. Her parents are hopeful that it will go as well as her initial operation at Shriners Children's.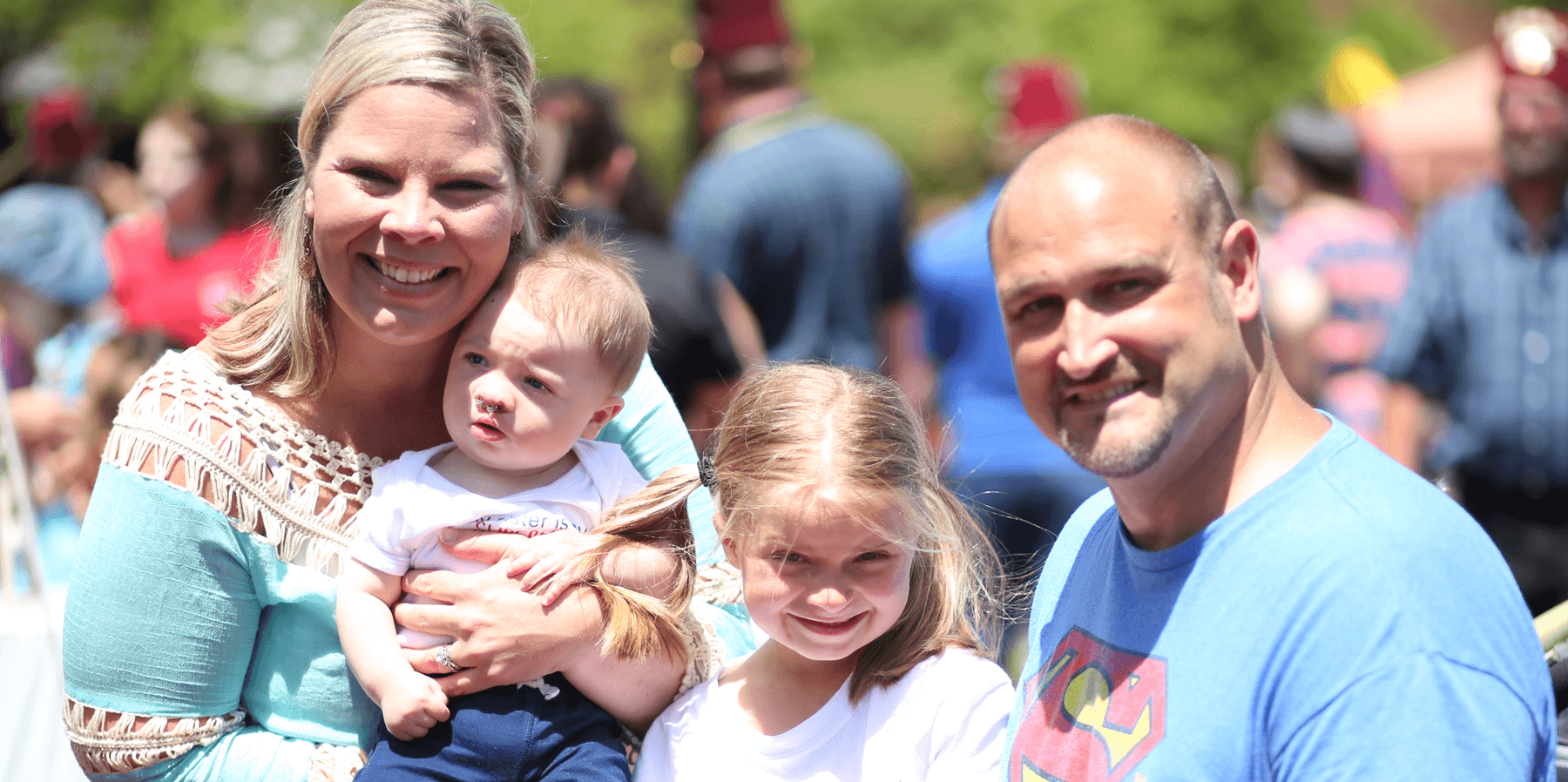 As their kids grow and their needs change, April and Michael are relieved to have compassionate care they know they can count on. And the team at Shriners Children's Chicago is glad to be playing a major role in giving Terilyn and Evan healthy new smiles – plus tons to smile about.