Shriners Hospitals for Children is changing lives every day through innovative pediatric specialty care, world-class research and outstanding medical education. Our health care system provides advanced care for children with orthopaedic conditions, burns, spinal cord injuries, and cleft lip and palate.
Shriners Hospitals for Children is a 501(c)(3) nonprofit organization and relies on the generosity of donors. All donations are tax deductible to the fullest extent permitted by law.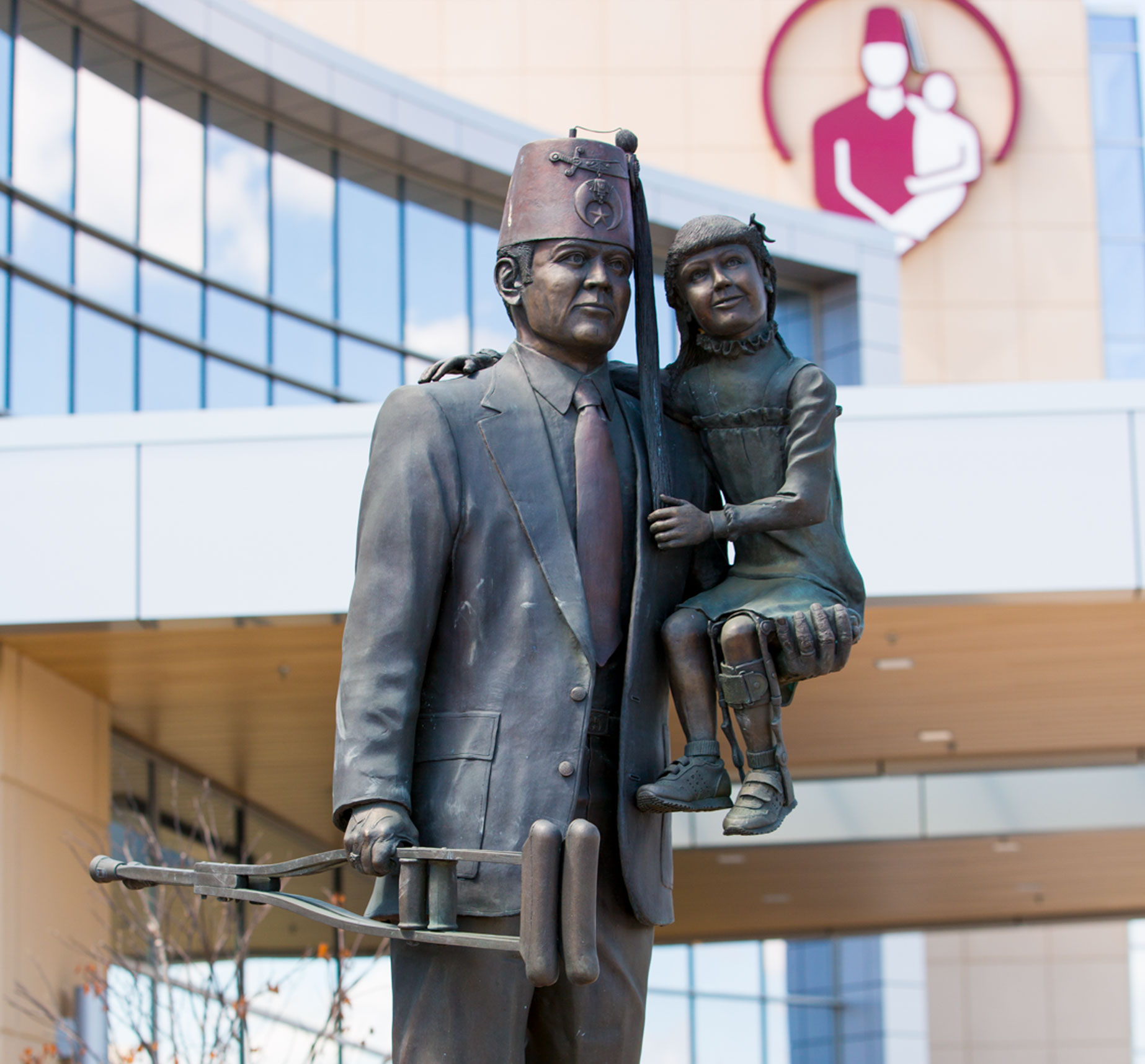 The mission of Shriners Hospitals is to:
Provide the highest quality care to children with neuromusculoskeletal conditions, burn injuries and other special healthcare needs within a compassionate, family-centered and collaborative care environment.

Provide for the education of physicians and other healthcare professionals.

Conduct research to discover new knowledge that improves the quality of care and quality of life of children and families.
This mission is carried out without regard to race, color, creed, sex or sect, disability, national origin, or ability of a patient or family to pay.
To become the best at transforming children's lives by providing exceptional healthcare through innovative research, in a patient and family-centered environment.
Our Story
100 Years; The Story of Shriners and Shriners Hospitals for Children
Planned & Major Giving Contact Information
Shriners International Headquarters
Shriners International Headquarters
2900 N. Rocky Point Dr.
Tampa, FL 33607
Main: 813-281-0300 or Donations: 844-739-0849
Patient referral and eligibility information:
Phone: 800-237-5055 (in the U.S.) or 800-361-7256 (in Canada)
Visit our Website:
For more information, please visit: shrinershospitalsforchildren.org