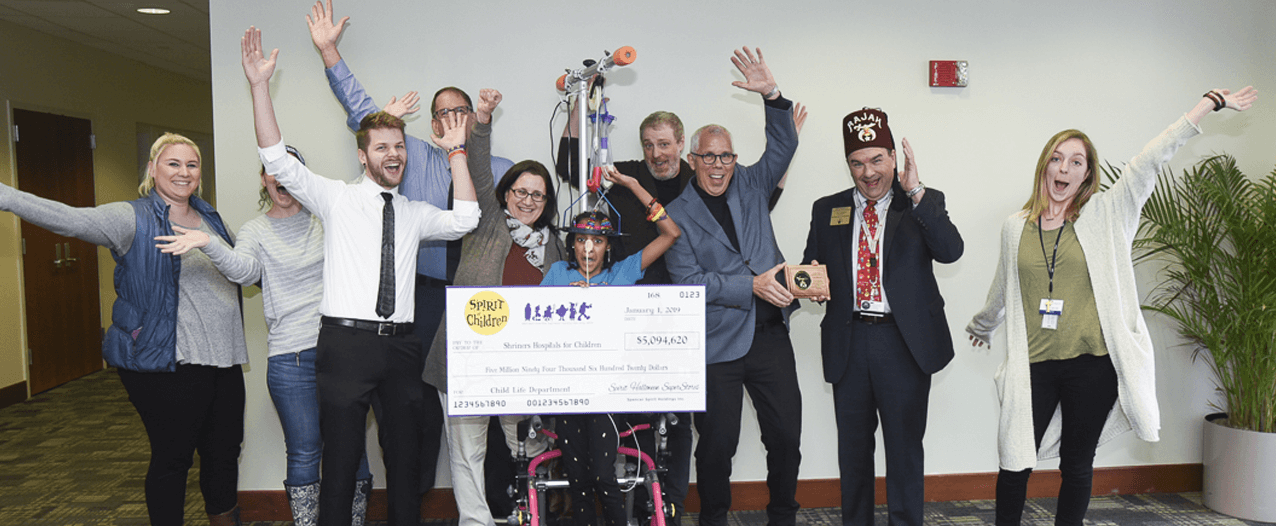 Our Partners
Thanks to support from our partners, Shriners Hospitals for Children is able to provide the highest quality pediatric specialty medical care to every child that needs us, regardless of their ability to pay, at our 21 physical locations in North America and 300+ international outreach clinics.
Click on the buttons below to learn more about how each company brings Love to the rescue®
Cornerstone Partners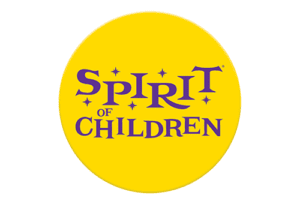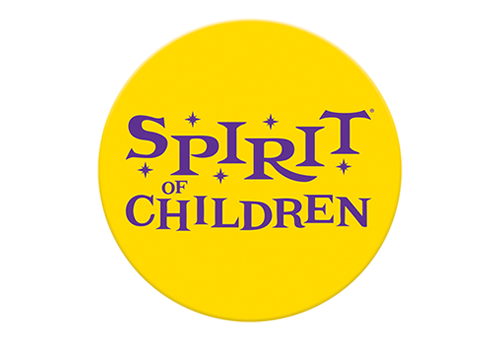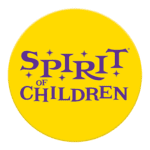 Spirit of Children
Since 2007 Spirit Halloween through their foundation Spirit of Children has donated nearly $7 million for the child life departments of Shriners Hospitals for Children.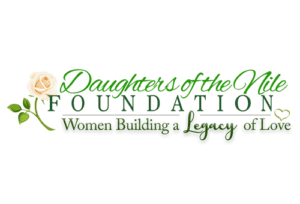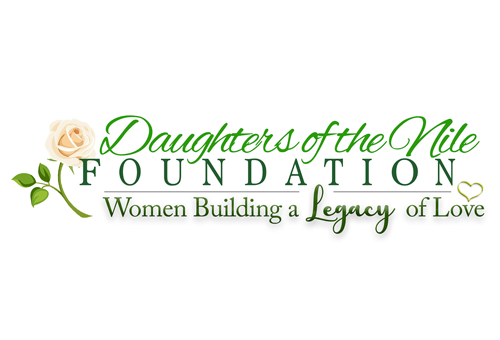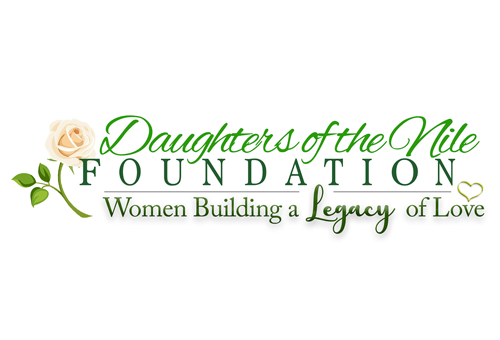 Daughters of the Nile Foundation
The Daughters of the Nile Foundation is a 501(c)(3) nonprofit public corporation that maintains a permanent endowment fund to benefit Shriners Children™. All monetary donations promote, support, and maintain the philanthropic endeavors that enhance the medical care and treatment of the patients in the Shriners Children's. The Daughters of the Nile congratulates Shriners Children's on their hundred-year legacy of love. In honor of this significant occasion and in recognition of the ninety-eight years the Daughters of the Nile have contributed the legacy of Shriners Children's, the Daughters of the Nile Foundation has launched a special fundraising campaign. Every donation of $100 or more may receive a commemorative coaster set with the Daughters of the Nile logo and noting Shriners Children's 100th Anniversary. Over ninety-eight years, Daughters of the Nile Foundation has donated more than $70 million to support the mission of Shriners Children's.
Mission Partners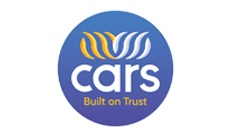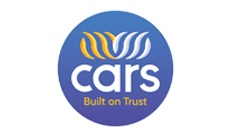 CARS
Through our partnership with CARS, you can turn your vehicle into support for Shriners Hospitals for Children. It's easy, the pick-up is free, and your gift is tax-deductible. From cars, trucks, RVs, and more, your vehicle donation has the potential to bring significant funds to Shriners Hospitals, allowing us to continue our advanced care for children. To learn more and start your vehicle donation, call 833-742-5437 or submit the secure online form via the website below.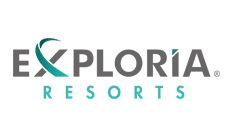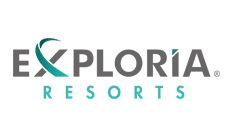 Exploria Resorts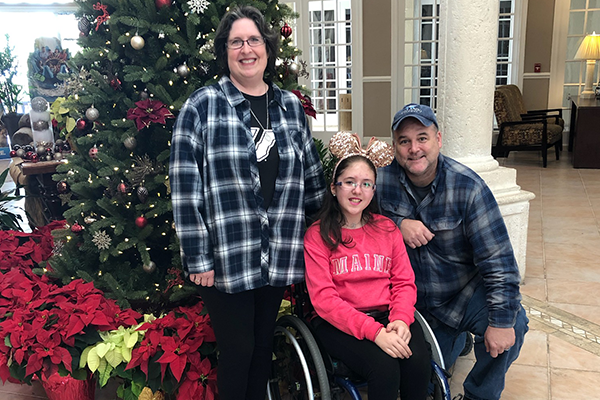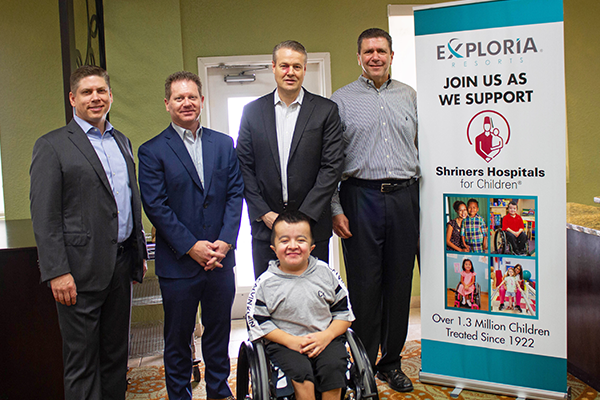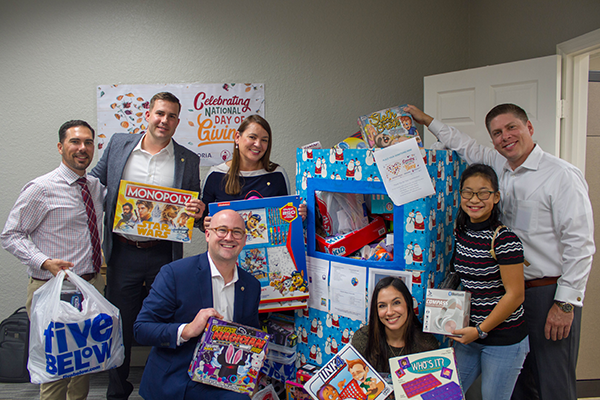 About Exploria Resorts
At Exploria Resorts, we believe that every moment of everyday matters. Vacation time, in particular, is precious time – to be enjoyed to the fullest.
We are an established vacation ownership & hospitality brand devoted to treating our owners and guests like family. We make a difference in their lives by delivering exceptional vacation experiences and serving them with gracious and genuine hospitality.
We care about each other and the communities in which our resorts are located, and we demonstrate this by our commitment to local and national partnerships that positively impact growth, development, and well-being of all.
To learn more, visit www.exploriaresorts.com
Our partnership with Shriners Hospitals for Children…
In perfect alignment with our commitment to amazing family experiences, we are committed to serving those families who may not be able to vacation like the rest of us. Through our corporate partnership with Shriners Hospitals for Children, we support their mission to send LOVE to the rescue to patients undergoing specialty medical treatment.
Collectively, corporate funding, and both guest and team member donations support this 100+ year old nonprofit organization which brings hope and healing to children in North America and in many other countries throughout the world.
By the giving of time, resources, and patient family experiences, we have the opportunity to join together to make a difference in the lives of children and their families while sharing their inspiring stories.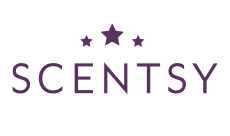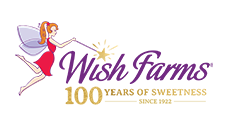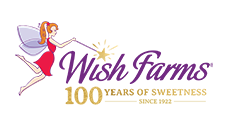 Wish Farms
From the humble beginnings of an immigrant pushcart peddler, to a nationally recognized year-round supplier of berries, the people at Wish Farms are proud to continue the tradition of providing the best tasting berries to you and your family. Wish Farms is an international grower, shipper and marketer based in Plant City, Florida. With the 4th generation fully involved in day to day operations, Wish Farms is a proud multi-generational family business.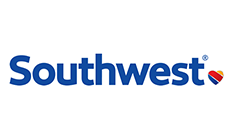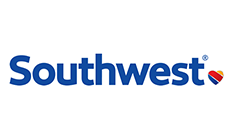 Southwest Airlines®
Shriners Children's has been one of the original Medical Transportation Grant Partners since 2007 and Southwest Airlines has donated over 11,000 round trip flights valued at over $4.4 million to help even more children receive the life-changing care they need at Shriners Children's locations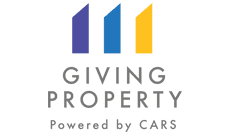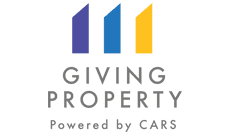 Giving Property
Have property you no longer need? Making a gift of real estate directly contributes to Shriners Children's mission of providing specialized, comprehensive care to all children, regardless of families' ability to pay. Give land and commercial or residential property.
Call 844-277-HOME (4663) or visit shriners.givingproperty.org.
Marketplace Partners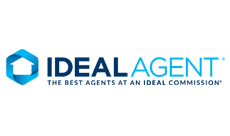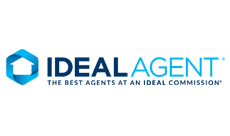 IDEAL AGENT®
IDEAL AGENT®, a full-service real estate technology company, saves home sellers and buyers thousands of dollars in commissions, as low as 2%, via a referral network of top 1% agents from national brokerages. IDEAL AGENT® streamlines the real estate transaction, offering the best rates with mortgage, title, insurance, warranty, moving, home security, and more.
Any Shriner supporter that buys or sells a home with IDEAL AGENT, a donation of $500 will be made to Shriner's Children's.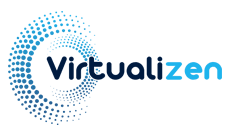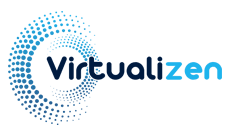 Virtualizen
Virtualizen is passionate about disrupting the status quo in the vast vendor universe as IT personnel are faced with more challenges than ever before. Ridiculous Lead Times, Constant Licensing Changes, Vendor Consolidation. Bringing revolutionary strategies to your playbook, Virtualizen is here to help you with your Digital Transformation.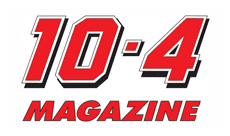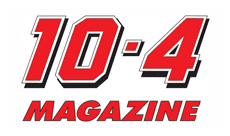 10-4 Magazine
About Ten Four Magazine
10-4 Magazine, what makes it so special? It's the one story our readers especially look forward to known as the "Cover Feature". Every issue of 10-4 Magazine features a unique or interesting truck on the cover and a two-page centerfold, along with an in-depth article.
Most truckers consider it a rare privilege to be featured on our cover and centerfold – after all, there are only twelve of them per year. While 10-4 Magazine is also an advertiser for the trucking industry, we are also very well-known for the informative articles and valuable information we pass along to our readers. These articles cover safety and compliance issues, insurance, taxes, laws and regulations, business matters and other useful topics, just to name a few.
We also have monthly columns that highlight some of our readers and their rigs, the historical aspects of trucking, new products (the ones that really matter to truckers), tech tips, and many entertaining human interest stories.
Do you have a connection to a company that you'd like to see on this list? Let us know by contacting our team!