Imagine changing the lives of children with one simple step...
Shriners Hospitals for Children® has been providing life-changing care to children from all over the world for over 95 years. Family, friends, coworkers, and children of all ages and abilities have the power to take that first step towards transforming lives and bringing Love to the rescue®.
Get Involved! It's Easy!
When you Walk for LOVE, you walk for the kids! Every step you take and every dollar you raise shows the world you support the innovative pediatric specialty care for children with orthopaedic conditions, burns, spinal cord injuries, and cleft lip and palate.
STEP 1: Register for a Walk for LOVE
Round up your friends and family to create a team or walk as an individual.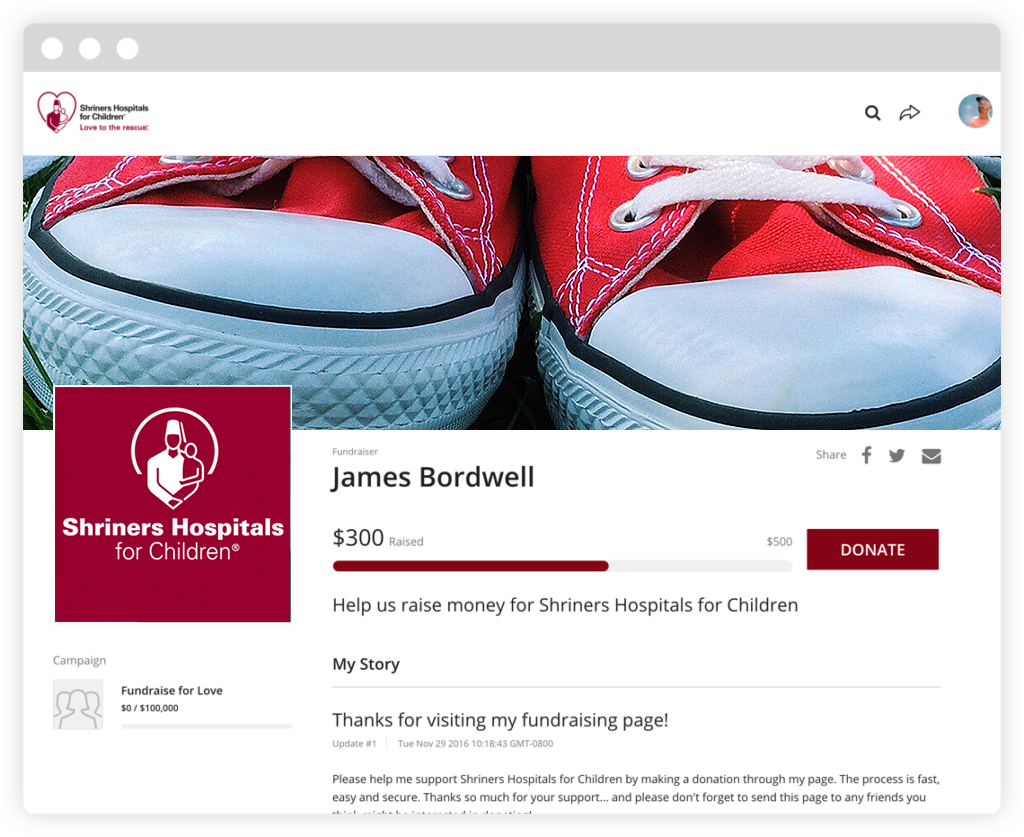 Registering is simple! It only takes a few minutes to get your fundraising page started and we're here to help along the way!
STEP 2: Share your Walk for Love
Spread the word and tell the world about your campaign!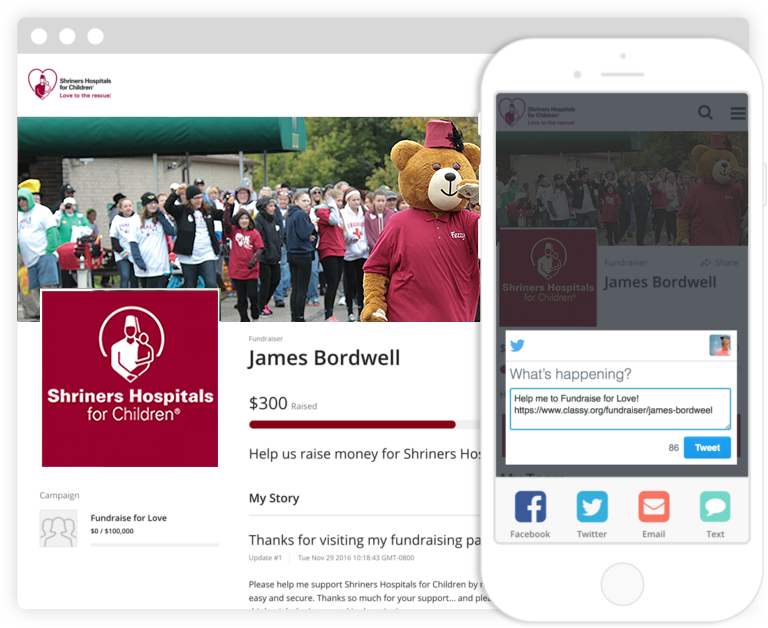 Once your fundraising page is set up, tell everyone about it. The more people you tell, the quicker you'll reach your goal. Then watch as your fundraising efforts change the lives of children every day.
READY TO WALK?
Ready, set, go! Lace up your walking shoes and get steppin'. By walking with us, you can do your part to send Love to the rescue®.